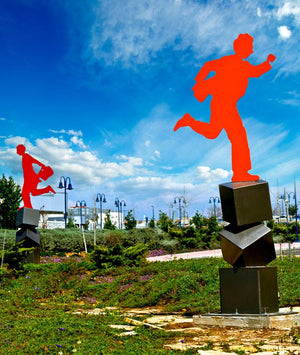 Painted Metal
Size: 2.5 x 3.5 m
Modiin Region, Israel
The public street sculpture works that Uri Dushy created over the years are located in dozens of cities and glorify the public space.
In these street artworks, Uri creates sculptures designed to fit the design of the place where they stand.
The works integrate within the urban environment and add colour to the public space in which they are placed.